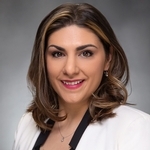 Lauren discovered a love for real estate through the purchase of her first property. This experience inspired her to seek a career in real estate and discover a passion for renovation & design.
A lifelong Buffalo resident, Lauren is a graduate of Buffalo State College with a Bachelor's in Business Administration as well as Hospitality Management. Working in the hospitality industry for over 15 years has instilled in her that "BuffaL
ve". Lauren is continuing her education toward degrees in Digital Marketing and Visual Communications. She proves to have wealth of information and experience regarding business & customer service that will help you achieve your real estate goals!
Lauren DiGiulio 's Listings