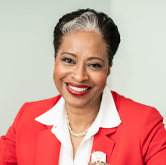 (716) 534-8495

(716) 818-7913 cell phone

rburgin@mmbhomesellers.com
651 Delaware Ave
Buffalo NY, 14202
Receive Email Alerts from Me
With 30 Years in customer service, two successful careers, I am Blessed and Grateful. My personal and professional commitment is to help increase home ownership as a means of building wealth and strengthening our communities.
Toward that end, I am grateful to assist in your real estate endeavors, guiding you through important decisions as you make one of life's largest investments.
Together we will turn your dreams into reality – with confidence, planning & compassion. My promise of Excellence in Service throughout the home buying/selling process will exceed your expectations as I become your trusted advisor helping you reach your goals.
As a graduate of The Cusack Center for Professional Development and as a Board Member of the Greater Buffalo Niagara Area Association of Realtors, my skills and knowledge in real estate comes with honesty, professionalism, and personal service for your home buying or selling needs.
My real estate experience includes participating in the following organizations and committees:
Greater Buffalo Niagara Association of Realtors
BNAR Director 
NYSAR Director 
Education Committee Chair 
National Association of Realtors
New York State Association of Realtors
Women's Council of Realtors Buffalo Niagara
Realtor Issues Committee Member
Professional Standards Committee Member
Government Affairs Committee Member
Grievance Committee Member
Housing Opportunities Committee Member
I've had the distinction of specialty coaching by Floyd Wickman, Buffini Peak Producers, Leaders Choice Real Estate Training and Ninja Selling to provide my customers with the best experience possible.
My serving is an important component in being successful. Together we will help improve our communities through homeownership, empowerment and achieving The American Dream.